SESO 2016 International Thematic Week
``Smart Energy and Stochastic Optimization''
May 30 to June 3, 2016
P. Carpentier1, J.-P. Chancelier and M. De Lara2
ENSTA ParisTech and École des Ponts ParisTech
---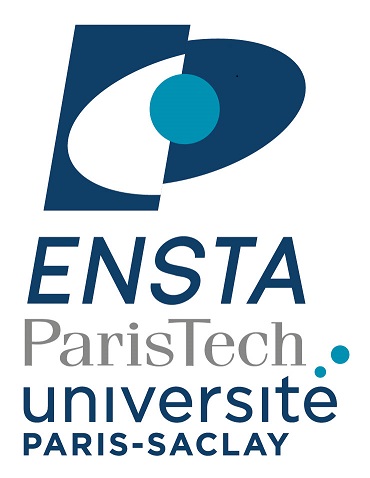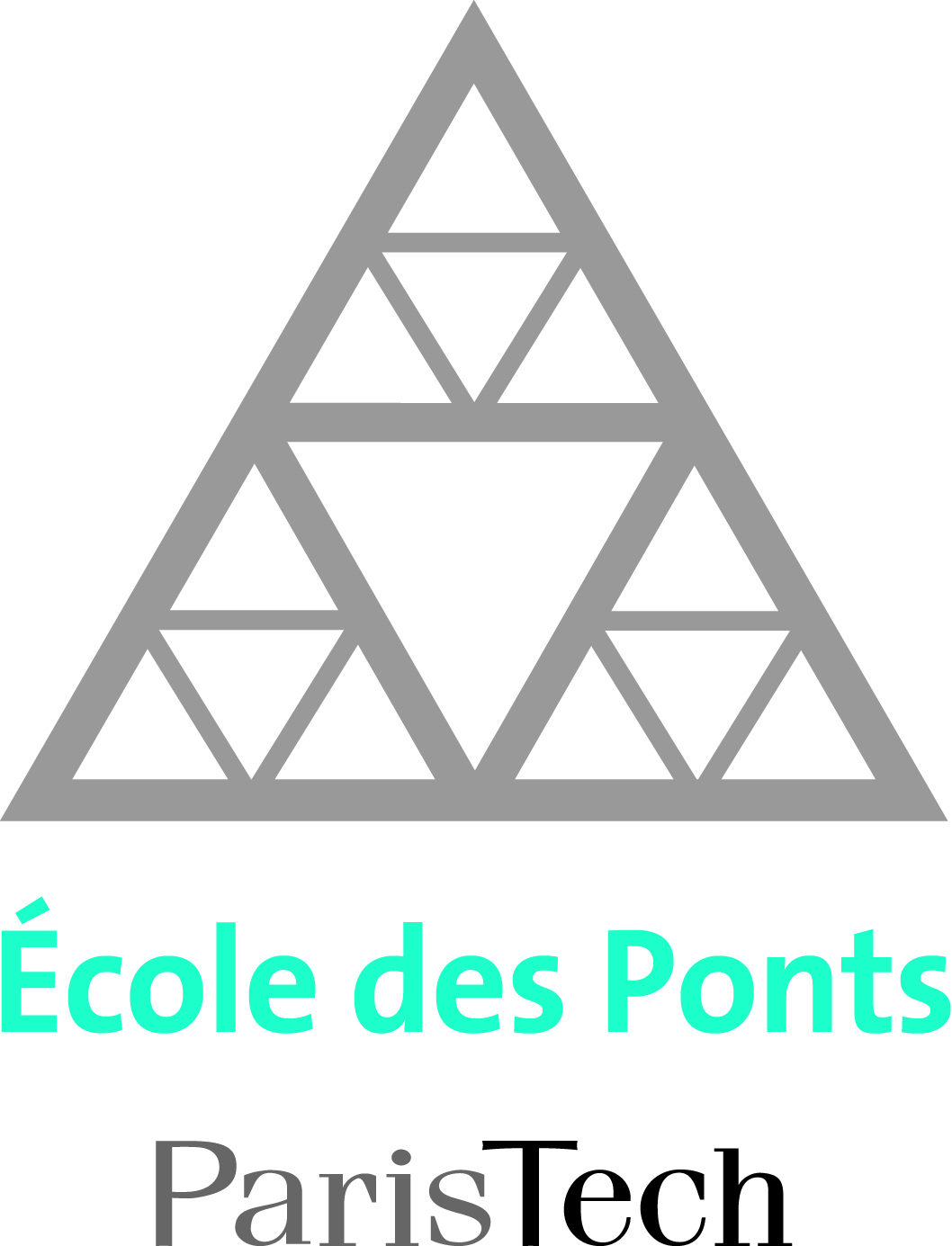 Abstract:
Energy companies witness a rapidly changing landscape: increase of intermittent, variable and spatially distributed power sources (wind, sun); expansion of markets and actors at all spatial and temporal scales; penetration of telecom technologies (smart grids). These new factors impact the practice of optimization. Following
SESO 2014
and
SESO 2015
, the 3d International Thematic Week
Smart Energy and Stochastic Optimization
(SESO 2016) will take place in Paris from May 30 to June 3, 2016. SESO 2016 will be devoted to stochastic optimization, decentralized optimization and their applications to the management of new energy systems. The Week alternates courses, tutorials, scientific workshops and an industry day; it is aimed at a mixed public, in academy and in industry. The academic organizers are ENSTA ParisTech and École des Ponts ParisTech, with the financial support of the Gaspard Monge Program for Optimization and operations research (PGMO).

Aide à l'utilisateur pour le payement en ligne :
click here
Title: `` Energy Markets Operations with Renewable Energies ''
Location: ENSTA ParisTech, Palaiseau, France How to get there
Planning:

Morning

08:30-09:00 - Welcome coffee
09:00-9h15 - Pierre Carpentier, Jean-Philippe Chancelier and Michel De Lara
"Opening'' slides
09:15-10h00 - Yannick Jacquemart (RTE R&D and Innovation Director)
"An Overview of Energy Markets in Europe'' slides
10h00-10h30 - break
10h30-11h15 - Anes Dallagi (EDF)
``What's New on Great Britain Electricity Markets'' slides
11:15-12h00 - Clémence Alasseur (EDF R& D)
"A structural model for electricity spot and forward for coupled markets'' slides

Afternoon

13h30-14h15 - Andrew Philpott (University of Auckland)
``Modelling Wholesale Prices in Hydro-Dominated Electricity Systems Using Stochastic Optimization'' slides
14h15-15h00 - Teemu Pennanen (King's College London)
``Asset Valuation via Stochastic Optimization'' slides
15h00-15h30 - break
15h30-16h15 - Guillaume Erbs (Engie)
``Electricity Market Clearing in the Presence of Increasing Uncertainty'' slides
16h15-17h00 - Benjamin Heymann (École polytechnique)
``Mechanism Design for Electricity Markets'' slides
Title: `` Decentralized Optimization, Game Theory and Markets ''
Location: ENSTA ParisTech, Palaiseau, France How to get there
Planning:

Morning

08:30-09:00 - Welcome coffee
09:00-9h45 - Hélène Le Cadre (UMA, ENSTA ParisTech)
``Dealing with Information in New Energy Systems'' slides
09:45-10h30 - Luce Brotcorne (INOCS, INRIA Lille - Nord Europe)
``A Bilevel Approach for Energy Pricing Problems'' slides
10h30-11:00: break
11:00-11h45 - Alejandro Jofre (CMM, Universidad de Chile)
``Mechanism Design and Allocation Algorithms for Energy Markets with Piecewise Linear Costs and Externalities'' slides
11:45-12h30 - R. Tyrrell Rockafellar (University of Washington, Seattle, USA)
``Stochastic Variational Inequalities and Equilibrium'' slides

Afternoon: free
Title: ``Tutorials''
Location: amphitheater Navier, Bâtiment Carnot, École des Ponts ParisTech (ENPC), Champs sur Marne, France How to get there
Planning:

Morning: R. Tyrrell Rockafellar (University of Washington, Seattle, USA)
``Risk, Optimization and Statistics'' slides

08:30-09:00 - Welcome coffee
09:00-10h30 -
10h30-11:00 - break
11:00-12h30 -
Title: ``Optimization for Smart Grids''
Location: amphitheater Navier, Bâtiment Carnot, École des Ponts ParisTech (ENPC), Champs sur Marne, France How to get there
Planning:

Morning

08:30-09:00 - Welcome coffee
09:00-9h30 - François Pacaud (Efficacity and Cermics, ENPC ParisTech)
``Optimal Control of a Domestic Microgrid with Combined Heat and Power Generator'' slides
09:30-10h00 - Tristan Rigaut (Efficacity and Cermics, ENPC ParisTech)
``Optimization for Energy Efficiency and Climate Control of a Subway Station Microgrid'' slides
10h00-10:30 - Olivier Beaude, Riadh Zorgati (EDF R& D)
``Decentralized Energy Management and Pricing: Modeling, Simulation and Optimization'' slides
10h30-11:00 - break
11:00-11h30 - Francis Sourd and Ariel Waserhole (Sun'R)
``Renewable Energy Aggregator: How to Handle Market Risk'' slides
11:30-12h00 - Carlos Carrejo (Total New Energies)
``Side Aggregation: Economical and Technical Issues at Total'' slides

Afternoon

14h00-14h30 - Michel De Lara (Cermics, ENPC ParisTech)
``A Research Agenda for Optimization in the Energy Transition'' slides
14h30-15h30 - Roundtable: Optimization for the Energy Transition


Davy Marchand-Maillet, Director of operations, Sun'R Smart Energy
Philippe Ricoux, scientific direction, Total
Marc Ringeisen, Chief of OSIRIS Department, EDF R & D
Title: ``Risk, Optimization and Big Data''
Location: amphitheater Navier, Bâtiment Carnot, École des Ponts ParisTech (ENPC), Champs sur Marne, France How to get there
Planning:

Morning: ``Risk and Optimization''

08:30-09:00 - Welcome coffee
09:00-9h45 - Andrzej Ruszczynski (Rutgers University, USA)
``Risk-Averse Control of Partially Observable Systems'' slides
09:45-10h30 - Darinka Dentcheva (Stevens Institute of Technology, USA)
``Risk-Averse Control of Continuous-Time Markov Chains'' slides
10h30-11:00 - break
11:00-11h30 - Vincent Leclère (Cermics, ENPC ParisTech)
``Time-Consistency and Nested Decomposition for Risk Measures and Dynamic Optimization'' slides
11:30-12h00 - Henri Gérard (Cermics, ENPC ParisTech)
``Decomposition Methods for Stochastic Team Optimization Under Risk'' slides

Afternoon: ``Optimization and Big Data''

14h00-14h45 - Erwan Le Pennec (École Polytechnique)
``The Importance of Optimization in Big Data''
14h45-15h30 - Guillaume Obozinski (LIGM, ENPC ParisTech)
``Fast Algorithms to Learn Piecewise Constant Functions on Large Graphs'' slides
15h30-16h15 - Emilie Chouzenoux (UPEM, Université Paris-Est)
``A Stochastic Majorize-Minimize Subspace Algorithm with Application to Filter Identification Problems'' slides
---
Footnotes
pierre.carpentier@ensta-paristech.fr
delara@cermics.enpc.fr
---